Numerous colors of solar cells are available. In addition to the classic Blue / Black color, there are solar cells in Gray, Tile Red, Yellow, Green in with very special shades. This allows to build colored solar panels for the most creative and design applications. Also colored solar cells can be cutted in any dimensions to avoid unique design for make solids your ideas.
What are you waiting for ?
The solar cells available for this service are as follows: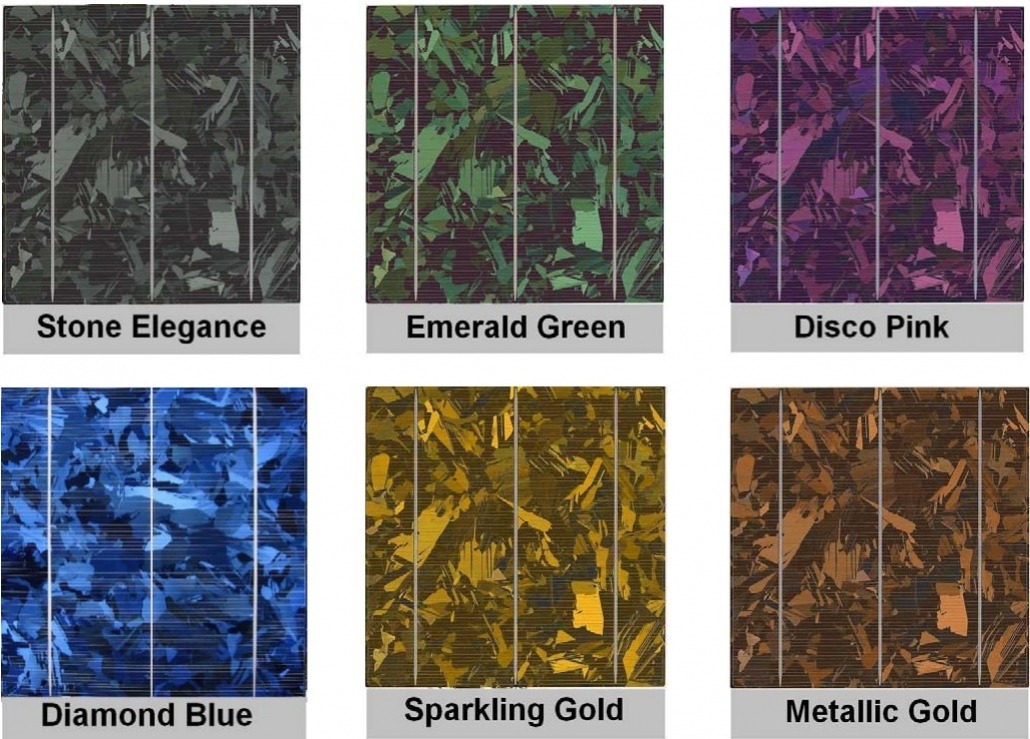 The applications of this type of solar panels are many such as for example the creation of customized solar modules to be integrated on the roofs of the historic centers (red tile) or to create floors also that look like a green lawn or very unique design solar structures.
Depending on your preferences, we are able to build customized solar modules with different background colours or transparent, with double glazing, combinations are endless and applications too, we are able to design and build customized colored solar modules.